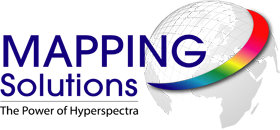 Project:
Predicting Biogenic Energy Content of domestic waste using Hyperspectral Imaging Spectroscopy (HySpex camera).
Details :
Mapping Solutions Ltd won
TSB
fund in 2011 to accomplish the feasibility of measuring the calorific value of biogenic domestic waste. Successfully, Mapping Solutions Ltd and Imperial College London University developed techniques and algorithms to accurately measure the calorific value of waste using HySpex camera. For more information about the project please
contact us
.