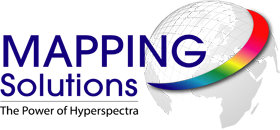 SpecMin
SPECMIN is a mineral identification system for SWIR spectroscopy that includes an extensive and dynamic library of reference spectra for minerals, wavelength search/match tables, physical properties of each species in the database, and literature refer

SPECMIN is a mineral identification system for SWIR spectroscopy that includes an extensive and dynamic library of reference spectra for minerals, wavelength search/match tables, physical properties of each species in the database, and literature references for the infrared active mineral phases. SPECMIN is being used successfully by the majority of PIMA owners throughout the world. SPECMIN is not restricted to the PIMA series of Spectrometers, but can also be used by other instruments such as ASD and GER. SPECMIN spectra can also be interfaced into Hyperspectral Remote Sensing Processing as ground truth information. Because SPECMIN offers such a variety of different minerals from a myriad of environments, it is usually possible to find representative and diagnostic end member spectra to match nearly any unknown
2000 spectra in the year 2000 Minimum of two different samples per mineral

Spectra that show compositional differences within mineral species

Spectra that show crystallinity differences within mineral species

Spectra that show grain size differences within mineral species

Cross Sections of Alteration Minerals from Famous Deposits

Custom Libraries by Species, Alteration Classification, Deposit Type

Selected ancillary analysis available XRD, XRF, SEM

Descriptive Source Information Museum Collections, Deposits

Summary data on each mineral species, physical properties, Chemical formula, occurrences, chemical compositions, associated mineral species, mineral deposit species associations, uses, paragenesis, selected references.
Mineral Spectra Digital files Conversion programs that translate to other data formats *.dsp, *.FOS, ASCII, GER, ASD others can be incorporated as needed therefore compatible with known Spectroscopy programs
Over 150 Infrared Active Mineral Species
Over 1000 spectra
Spectral Search/Match Tables - Automated by Major and Minor Absorption Features, by Mineral Species, by Mineral Groups
Includes all entries in the data base
Includes other non-proprietary data such as USGS and JPL spectra
Includes feature analysis table for individual species and diagnostic absorption features for each mineral flagg.
Software Package includes the Feature Search mineral ID program.
Mineral Identification system for SWIR spectroscopy that includes an extensive and dynamic library of reference spectra for minerals, wavelength search/match tables
Physical properties of each species in the database
Literature references for the infrared active mineral phases.
Download is not available for this product.