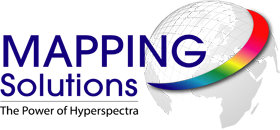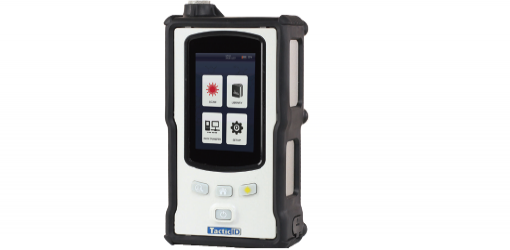 TacticID-N
The TacticID®–N is a field-ready handheld instrument specifically designed for non-contact forensic analysis of narcotics, pharmaceutical drugs, cutting agents and precursors by law enforcement personnel. The TacticID-N utilizes laboratory-pr

The TacticID®–N is a field-ready handheld instrument specifically designed for non-contact forensic analysis of narcotics, pharmaceutical drugs, cutting agents and precursors by law enforcement personnel. The TacticID-N utilizes laboratory-proven Raman spectroscopy, which allows users to obtain actionable identification of illicit substances without ever compromising the integrity of the sample or the chain of evidence.
The TacticID-N comes standard with a comprehensive library of nearly 1,000 illicit substances including narcotics, pharmaceutical drugs, precursors and cutting agents. Additionally, users have access to frequent library updates in order to continuously maintain up-to-date identification capabilities and stay ahead of emerging narcotics
Advanced Mixture Analysis: Highly detailed mixture analysis capabilities utilizing chemometric algorithms.

Non-Contact Analysis: Increase user safety by scanning directly through plastics, bottles & other translucent packaging materials.

WiFi Connectivity: Manage data, send results, update software/libraries & more through secured wireless connection.

Touch Screen Quick Notes: Add custom notes to a scan result anytime anywhere with the touch screen interface.

Remote Tablet Operation: Optional tablet computer accessory for remote operation via WiFi.
Non-Destructive
Updateable library
Intuitive Software - a user-friendly interface for both technical & non-technical users
Versatility - measure a variety of samples in a variety of environments and packaging with just one unit
Data Reproducibility - superior hardware ensures that results are consistent and reliable
Performance - robust multivariate algorithms guarantee accuracy when testing and identifying materials
Non-Destructive Narcotic Drug Identification
Verification and Identification of Pharmaceutical Drugs
Analysis of Unknown Powders, Liquids and Gels
Identification of Toxic Solvents and Bio-warfare Agents
Identification of Binding Agents and Explosive Materials

Product Specifications.

To download the latest Acrobat Reader
please click here
(8mb) and follow the online instructions.