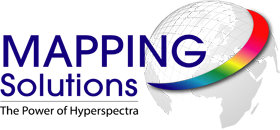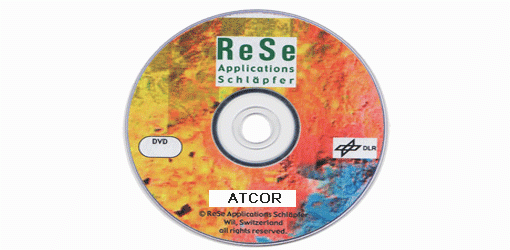 ATCOR 2/3/4
Derives surface reflectance, emissivity and temperature from calibrated images

The ATCOR software derives surface reflectance, emissivity, and temperature from calibrated images by atmospheric and topographic correction. The model is applicable to all optical remote sensing systems with special focus on imaging spectroscopy data:
- ATCOR-2: small and medium FOV satellite imagery, flat terrain.
- ATCOR-3: small and medium FOV satellite imagery, for rugged terrain.
- ATCOR-4: wide FOV airborne imagery, all terrain.
Complete graphical interface for the atmospheric and batch processing based on ENVI file formats. Processing, topographic correction based on IDL (ITT Vis).

ATCOR-2/3 support for Landsat (TM, MSS, ETM+) PAN), SPOT (1-5; HRV incl. Pan), IRS (1A/1B/1C/1D Liss-2/3, WiFS, P6: Liss-3, AWiFS), MOS-B, MERIS, ASTER, ALI, DMC, Ikonos, Quickbird, and Orbview.

Hyperspectral option for CHRIS, Hyperion, and others as plug-in to ATCOR-3.

ATCOR-4 support for airborne multispectral and hyperspectral instruments as defined by user (generic sensor-definition interface).

Automatic aerosol type and aerosol optical thickness (visibility) retrieval,

Water vapour retrieval using configurable differential absorption in 940 and 1130 nm bands

Removal of haze, cloud shadow, and cirrus clouds,

Capability for in-flight vicarious radiometric and spectral calibration.

Correction for spectral smile.

Sensor simulation tool for at-sensor radiance cube from reflectance imagery.

Option to perform preview-checks of spectra.
ATCOR is the only software suite available on the market which includes the capability for radiometric correction in rugged terrain considering cast shadow and illumination calculations. It uses proven MODTRAN pre-calculated look-up tables of the atmospheric radiation field.
Atmospheric & Topographic Correction

Product Specifications.

To download the latest Acrobat Reader
please click here
(8mb) and follow the online instructions.