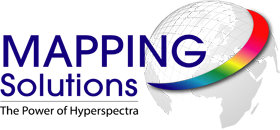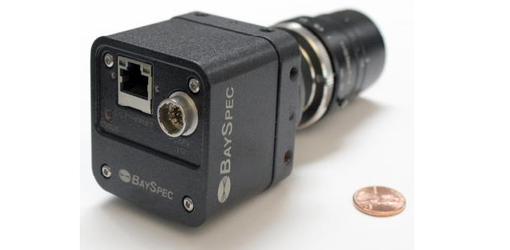 OCI-OEM
Compact and fast hyperspectral imaging engine

The OCI-OEM hyperspectral cameras OEM versions of the optical engines inside the retail OCI-1000 and OCI-2000 hyperspectral imagers. The OEM versions feature further reduction in size and faster data transfer rates (up to 40 fps). The high-performance hyperspectral cameras are two models differentiated by mode of operation, pushbroom (line-scan) mode or snapshot mode. Both are offered in a compact form factor weighing less than 0.6 lbs. (300 g). These optical engines acquire VIS-NIR hyperspectral data with continuous spectral and spatial coverage. Snapshot hyperspectral data can be captured at video rates. Compactness, simple operation and an included SDK make the OCI-OEM integration straightforward for applications such as precision agriculture, remote sensing, forensics, and biomedical diagnostics.
Both push-broom (OCI-OEM-1000) and snapshot (OCI-OEM-2000) models available
GigE interface for fast data transfer (up to 40 fps)
Dimension ~ 2 in. (5 cm), weight ~ 0.6 lb (300 g) without the objective lens
SDK for Windows 7/8 systems
Ideal for both benchtop, field, or UAV imaging requiring fast acquisition speed
Light weight
Easily integrated
Hand held
GigE interface
Available in in either Push-broom or Snap-shot configuration
Precision Agriculture
Food Quality
Sorting
Airborne Mini UAV
Remote Sensing
Anti-Counterfeiting
Biomedical Diagnostics
Forensics
Pharmaceuticals
Security
Counterfeit Detection

Product Specifications.

To download the latest Acrobat Reader
please click here
(8mb) and follow the online instructions.