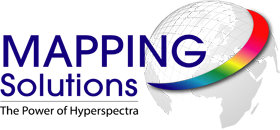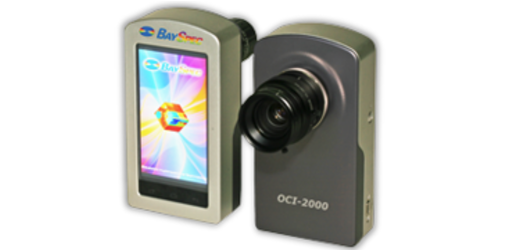 OCI-2000
A Handheld Snapshot Hyperspectral/Multispectral Imager with True Hyperspectral/multispectral imaging at video rates.

BaySpec's Handheld OCI-2000 Snapshot Hyperspectral/Multispectral Imager brings for the first time high performance Hyperspectral/Multispectral imaging in a handheld form factor weighing only 1.0 lbs. (450 g). The OCI-2000 Imager acquires full, continuous visible-near infrared (VNIR) Hyperspectral/Multispectral data with simple point-and-shoot operation. Snapshot (non-scanning) Hyperspectral/Multispectral imaging is a method of capturing spectral images during a single integration time of a detector array, so that no scanning is involved. One of the major advantages of snapshot imaging is that it avoids motion artifacts, thereby simplifying the data processing and improving the image processing time.
Point-and-shoot multispectral imager; extremely easy to use
Self-contained system with touchscreen computer integrated in a handheld form
Choice of objective lenses for different field of view
Ideal for handheld, field based imaging requiring fast acquisition speeds
Light weight
High spectral and spatial resolution
Easily integrated
Hand held
Food Quality Sorting
Airborne Mini UAV
Agriculture
Remote Sensing
Anti-Counterfeiting
Handheld
Spectroscopy
Medical Diagnostics
Forensics
Pharmaceuticals
Security
Counterfeit detection
Tissue diagnostics
OEM Systems

Product Specifications.

To download the latest Acrobat Reader
please click here
(8mb) and follow the online instructions.