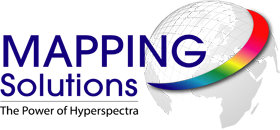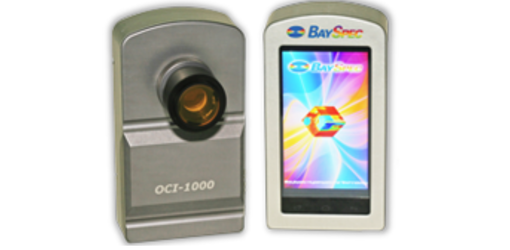 OCI-1000
The OCI-1000 is a High-performance Handheld Hyperspectral Imager which can be used for field-based hyperspectral imaging

BaySpec's Handheld OCI-1000 Hyperspectral Imager brings for the first time high performance Hyperspectral imaging in a compact form factor weighing less than 1 lbs. (450 g). The Compact OCI-1000 Imager acquires visible-near infrared (VNIR) Hyperspectral data (each pixel on image has a full spectrum) with high spectral and spatial resolution with excellent sensitivity. The result is a fast Hyperspectral imager that can be installed almost anywhere from UAVs to conveyor belts in production lines.
Self-contained system with push-broom hyperspectral imager and touchscreen computer integrated in a handheld device
Wide range of objective lenses for wide angle to close-up views
Suitable for conveyor-belt, fast moving in-line applications
Weighing less than 1 lbs.
Light weight
High spectral and spatial resolution
Easily integrated
Hand held
Airborne mini UAV
Agriculture
Remote sensing
Optical sorting
Spectroscopy
Food safety
Forensics
Pharmaceuticals
Surveillance
Counterfeit detection
Tissue diagnostics
OEM Systems

Product Specifications.

To download the latest Acrobat Reader
please click here
(8mb) and follow the online instructions.