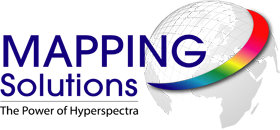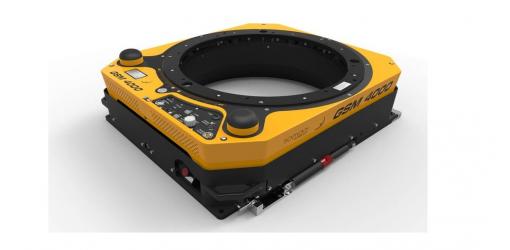 Somag GSM 4000
The GSM 4000 is the successor of the GSM 3000 and contains a lot of new features.

The Gyro Stabilization Mount 4000 is 100% downward compatible to current GSM 3000 installations. It means that the mechanical and electronic interfaces are identical. All sensors, cameras, scanners, LiDAR's and FMS can still be used with the GSM 4000. SOMAGs new 3 axes Gyro Stabilized Platform with 410 mm useable diameter is our best solution where effectivity, weight and performance are combined. Especially the payload is increased to 120 kg. Moreover, SOMAG reduced the weight of the Mount to 29 kg.
Drastic movement reduction of the Airborne Sensor
Hydraulic Gimbal System
Passive Vibration Isolation Ring
Leveling Option, usage of external IMU data to increase the stabilization accuracy
Lift Up Function, easy accessibility of the camera lens or the bottom of the sensor
Independent stabilization because of internal Gyros, usage of the device without external IMU possible
Applicable with nearly every Airborne Camera, -Scanner or LiDAR
Perfect perpendicular exposures are ensured
Highest stiffness with unmatched dynamic
Minimization of high frequency vibrations for nearly every payload
Only limited by the usable diameter of 410 mm of the GSM 4000
29 KG lighter than GSM 3000
Gyro Stabilization for airborne sensors

Product Specifications.

To download the latest Acrobat Reader
please click here
(8mb) and follow the online instructions.