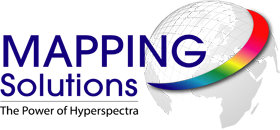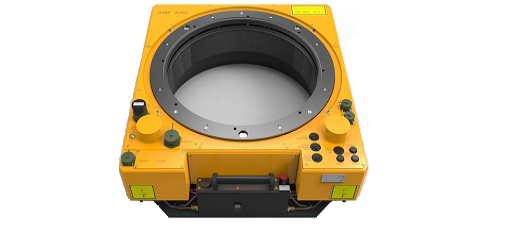 Somag GSM 3000
The GSM 3000 also known as "The Legend" has been sold worldwide since 2004

The GSM 3000 is a Gyro Stabilization Mount which levels nearly every airborne sensor. The occurring arbitrary rotational movements of the aircraft (roll, pitch and yaw) are dynamically stabilized and increase the data quality tremendously. In short the GSM 3000 allows an optimal movement reduction of the sensor in collaboration with the specific Hydraulic Gimbal System, the Vibration Isolation Ring and internal Gyros. Four cylinders and two servo pumps with classic gear drives and bearings support the technical 3 axis Gyro. The Vibration Isolation System can be easily adapted to specific weight.
The GSM 3000 is designed for large and heavy payloads from 20 to 100 kg by a useable diameter of maximum 410 mm. The mass of the Gyro Mount is 35 kg. Furthermore, our Gyroscope is the most accurate and fastest system in it's class.
Hydraulic System consisting of four cylinders and two servo pumps
Drift Movement Compensation by using classic gear drives and bearings
Manual control with rotary knobs or via RS232 possible
Drastic movement reduction of the Airborne Sensor
Hydraulic Gimbal System
Passive Vibration Isolation Ring
Leveling Option
Lift Up Function
Independent stabilization because of internal Gyros
Applicable with nearly every Airborne Camera, -Scanner or LiDAR
Gyro Stabilization for airborne sensors

Product Specifications.

To download the latest Acrobat Reader
please click here
(8mb) and follow the online instructions.