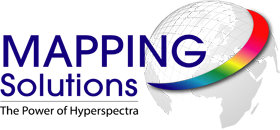 Scorpio
Scorpio is an all-in-one complete ground penetration survey solution

Scorpio is an all-in-one complete survey solution designed specifically with rough terrains in mind. The system has a combination of top of the line Geoscanners products: a radar control unit from the Akula 9000-series, a rough terrain GSH-490 survey trailer, a shallow to medium depth antenna of choice from the GCB-series, as well as both GAS acquisition and GPRSoft post-processing software. Everything is calibrated and matched, so that the system can be used as soon as it arrives.
As with all of Geoscanners systems, Scorpio is a very scalable system, where the antenna choice does not affect the final price of the system. The system can be adjusted to your specific survey upon a quick consultation with our engineers
is designed specifically for the rough terrains
Save time by obtaining the data of superior quiality on the field.
Rough terrain utility detection and mapping
Void location detection in rough terrains
Environmental damage location
Forensic investigations
Archeology
Download is not available for this product.