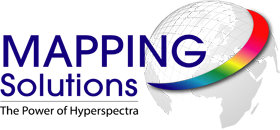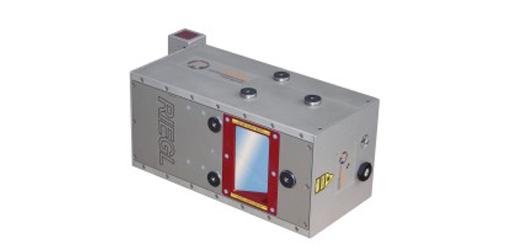 RIEGL LMS-Q680i
The RIEGL LMS-Q680i gives access to detailed target parameters by digitizing the echo signal online during data acquisition, and subsequent off-line waveform analysis

The long-range RIEGL LMS-Q680i airborne laser scanner makes use of a powerful laser source, multiple time around (MTA) processing, and digital full waveform analysis. This combination allows the operation at varying flight altitudes and is therefore ideally suited for aerial survey of complex terrain. The RIEGL LMS-Q680i gives access to detailed target parameters by digitizing the echo signal online during data acquisition, and subsequent off-line waveform analysis. This method is especially valuable when dealing with difficult tasks, such as canopy height investigation or target classification. Multiple-time-around processing allows the utilization of target echo signals which have been detected out of the unambiguity range between two successive laser pulses. The operational parameters of the RIEGL LMS-Q680i can be configured to cover a wide field of applications. Comprehensive interface features support smooth integration of the instrument into complete airborne scanning systems. The instrument makes use of the time-of-flight distance measurement principle of infrared nanosecond pulses. Fast opto-mechanical beam scanning provides absolutely linear, unidirectional and parallel scan lines. The instrument is extremely rugged, therefore ideally suited for the installation on aircraft. Also, it is compact and lightweight enough to be installed in small twin- or single-engine planes, helicopters or UAVs. The instrument needs only one power supply and GPS timing signals to provide online monitoring data while logging the precisely time-stamped and digitized echo signal data to the rugged accompanying digital data recorders RIEGL DR560, DR560-RD or DR680. These high performance data storage devices are capable of handling the continuous high speed data stream. The Data Recorder DR680 uses 3 removable drive carriers with integrated 250 GByte Solid State Drives for smooth operation even in harsh environment and at high flying altitudes. These drives are hot-swappable and allow immediate access to data already acquired, ready to be analyzed on the fly or in the office, while the system is still in operation finishing the survey mission. Data rates up to 80 MBytes/sec guarantee uninterruptible storage of data. Additionally an online data integrity check is perfomed prior to transferring the scan data to the solid state drives.
Full waveform analysis for unlimited number of target echoes

- Multiple-time-around (MTA) processing

- High laser pulse repetition rates up to 400 kHz

- up to 266 000 measurements/sec on the ground

- High ranging accuracy up to 20 mm

- High scan speed up to 200 lines/s

- Wide scan field of view up to 60°

- Parallel scan lines

- Interface for smooth integration of GPS
Makes use of a powerful laser source.
- Suitable for aerial survey of complex terrain.
- Can be configured to cover a wide range of applications.
- High data storage which is easily accessable
- Easy to integrate
Topography & Mining
- Corridor Mapping
- City Modelling Mapping of Lakesides & River Banks
- Agriculture & Forestry
- Target Classification
- Glacier & Snowfield
- Mapping Power Lines

Product Specifications.

To download the latest Acrobat Reader
please click here
(8mb) and follow the online instructions.