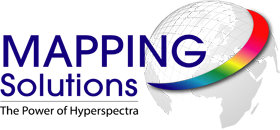 SUNPHOTOMETER

Sun Photometer
Direct solar radiation at 5 discrete wavelengths is measured and stored. MICROTOPS II Sunphotometer features an accuracy comparable to much larger and more expensive instruments. Optional GPS receiver facilitates field operation.
The Microtops II Sunphotometer is a multispectral instrument and is designed to measure direct solar irradiance at all selected wavelengths and uses this information to provide atmospheric properties such as aerosol optical thickness and water vapor column. Our standard wavelengths to choose from are 340nm, 380nm, 440nm, 500nm, 675nm, 870nm, 936nm, and 1020nm. If your research is focused in the longer wavelengths, then we recommend the 675nm, 870nm, 936nm or 1020nm filters. If your research requires water vapor column measurements then we recommend either the 936nm and 1020nm pair or the 870nm and 936nm pair.
To increase the accuracy, all three channels can be used in the instrument at the same time; 870nm, 936nm and 1020nm filters.
...